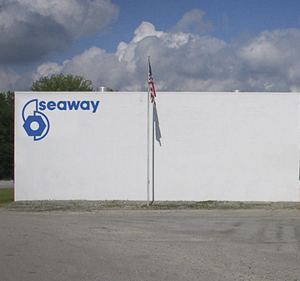 In December, 1957, Raymond S. Gurnick and a friend founded Seaway Bolt & Specials Corp. - named for the St. Lawrence Seaway which had opened that year and for the ladder bolts they intended to manufacture. They housed their endeavor in a small one-room building, with a "handful" of employees and one ladder-rod production machine. When it became apparent that there was overcapacity in the industry for ladder rod bolts, the men turned to Plan B, which was the manufacture of Pipe Plugs and Drain Plugs.
Since then, Seaway has grown to 50+ employees, and the original small building has been incorporated into our present 100,000 square foot facility. We have continuously upgraded and improved our machinery, processes and infrastructure, resulting in our current capability to produce some 25 million plugs per month, and have branched out to include the manufacture of special long-length fasteners and machine screws.
Some users of our cold-formed components for whom Seaway is a primary or sole source are:
Brake Assemblies
Firearms
Large & Small Engines
Marine Components
Power Drives
Roller Coaster Assemblies
Tanks
Transportation & Vehicle Components
Compressors
Hydraulic Assemblies
Large & Small Motors
Pneumatic Assemblies
Pumps
Specialty Ladders
Transmission Assemblies
Valves
We offer many part modification and value-added secondary services, including but not limited to:
Heat Treating
Drilling
Plating (including hi-corrosion organic and inorganic finishes)
Pre-applied Sealants
Magnet Assemblies
Our Logistics and complete EDI capabilities enable us to coordinate the scheduling of production and shipping processes, assuring that our customers' orders are delivered complete and on time, whether next door - or around the world.
Seaway is committed to providing products and services which represent the best total value for our customers. We welcome your inquiry!