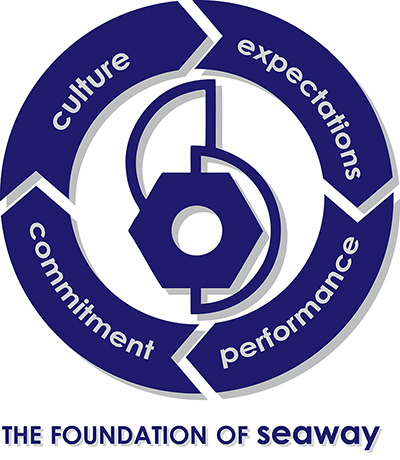 Mission Statement
To be recognized by our customers, employees, stockholders, suppliers, and communities as the most trusted, innovative, and competent manufacturer of pipe plugs and cold headed products capable of meeting or exceeding all stakeholders expectations.
I, as a member of the Seaway Bolt & Specials Corp. team, will:
Never knowingly ship a defective part.
Never be satisfied with my current level of professional knowledge.
Always be concerned with my own safety and that of my fellow employees.
Always take pride in the ownership of a customer request, concern, or suggestion, consider it my own responsibility for resolution and as an opportunity for improvement.
Never compromise my own integrity or that of my own company.
Always search for new methods, processes, and equipment to continuously improve our products and services for our internal and external customers.
Always celebrate and recognize every individual and collective stakeholders contribution toward our shared mission.